Our sponsors provide judges, support, and prizes! Take some time to find out what our sponsors are interested in and how they can help with your project.
View sponsors videos announcing the winners of the 2020 Science Fair…
Main Sponsor – Golden Bay Cement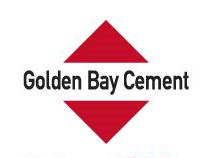 As New Zealand's largest and most enduring cement manufacturer and supplier, Golden Bay Cement is firmly committed to supplying consistently reliable cement products for a wide range of applications, backed by top technical support, expert people and guaranteed delivery. All designed to help your business stay ahead of the game, today and well into the future. Sustainability is core to the way they do business. Their vision is: Zero Harm. Zero Waste.
"We understand that we are managing a natural resource but are an energy intensive operation. Therefore we aim to not only control our footprint, but also give back to the environment and community wherever possible." – more on their website…
---
---
Silver Sponsors
Bronze Sponsors